---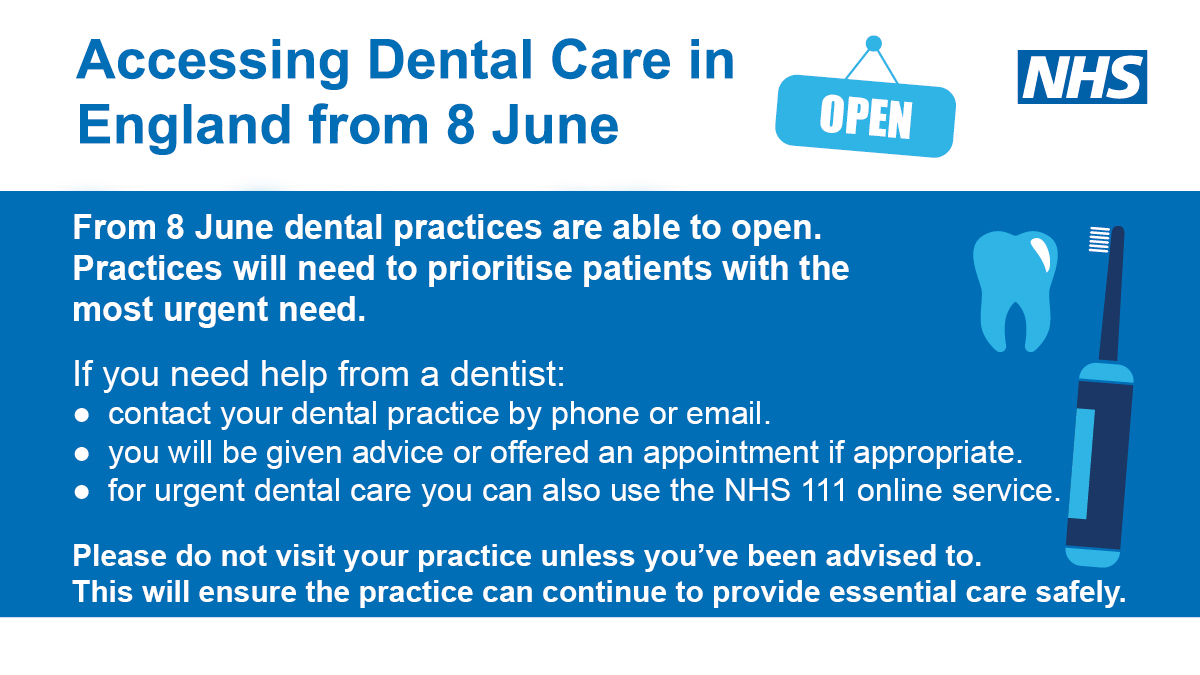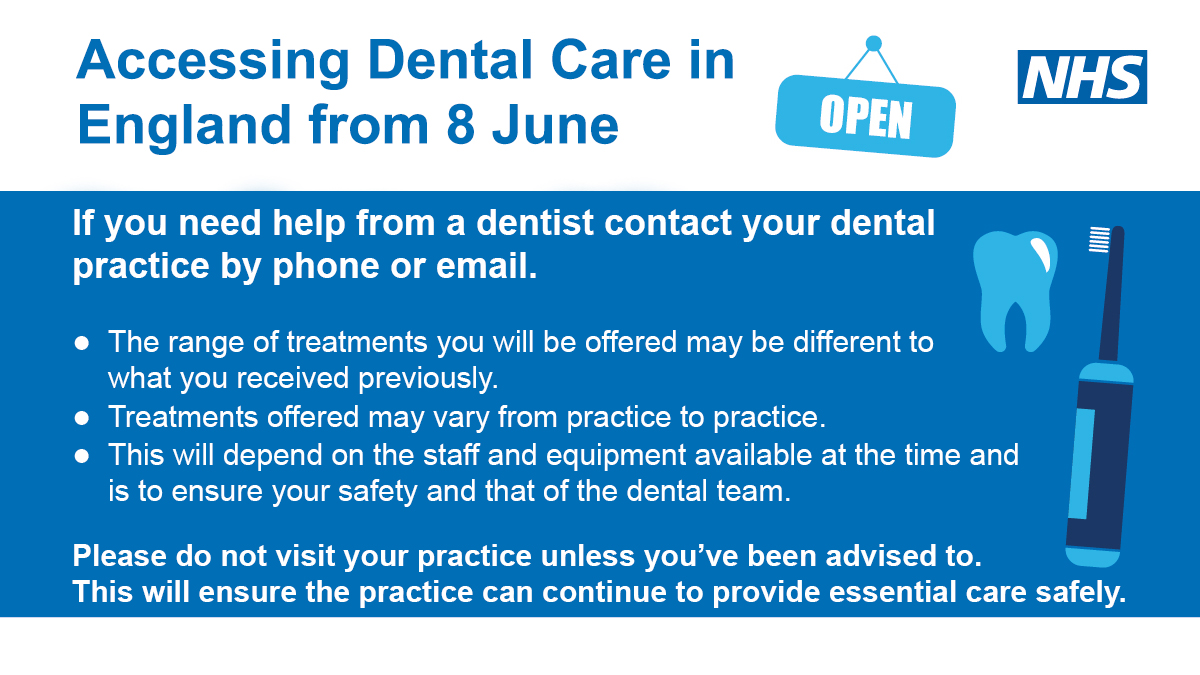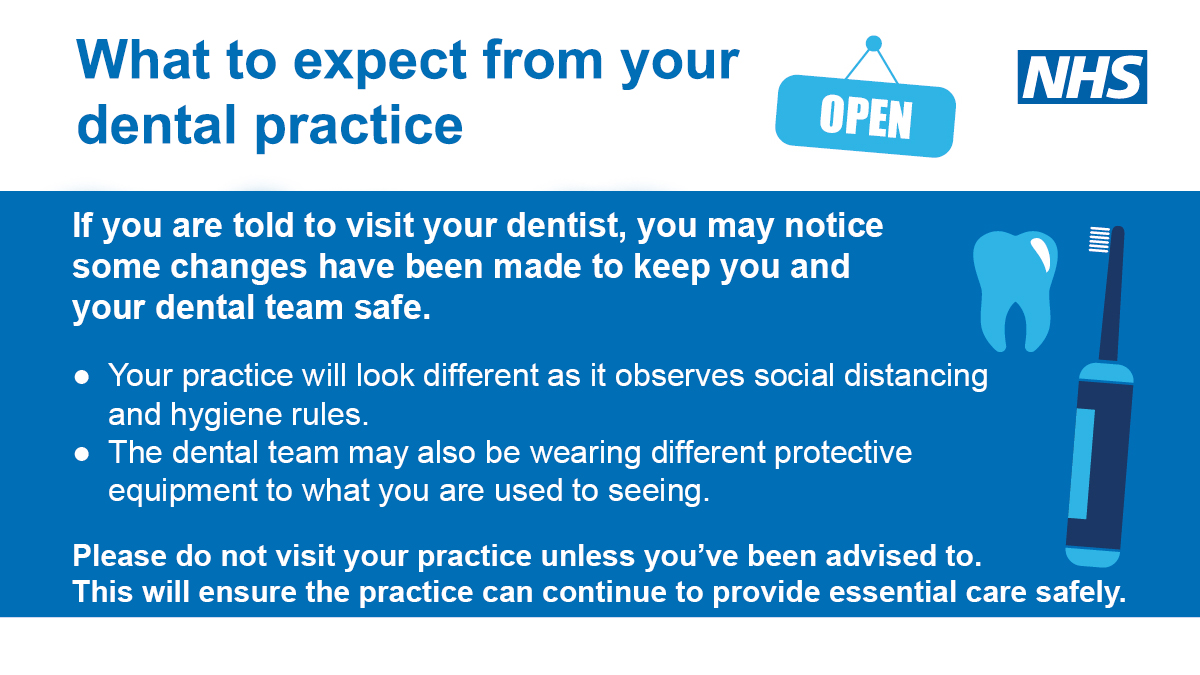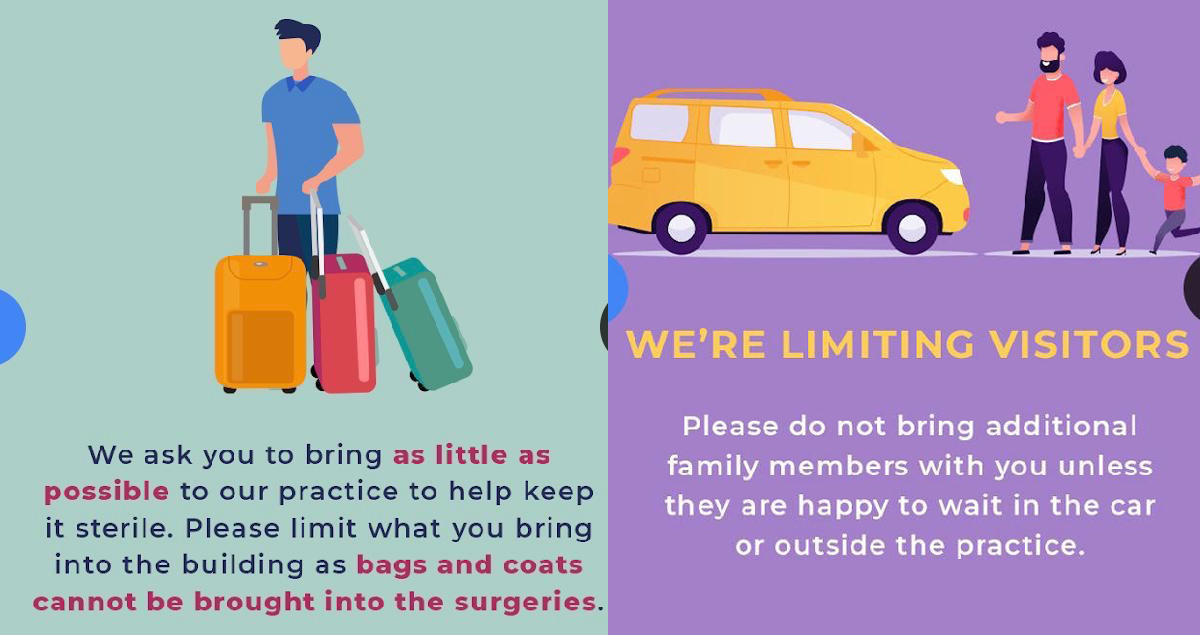 Our Practice is Open and Seeing Patients Now
While we are ready to see patients, we are not resuming full service as advised by the NHS. Patients will be seen only by prior appointments. Appointments should be made over the phone. In line with advice from the NHS and the Government, We must prioritise social distancing and rigorous disinfection procedures to ensure the safety of our patients and staff. As advised by the NHS & Public Health England, treatments that produce a fine spray of particles such as hygiene treatments, root canal treatment, crown & bridge work and drilling of teeth, are not available for the time being. We need to limit how many patients we have in the practice at one time whilst ensuring the safety of the patients in our care. For patients experiencing dental pain, we are able to provide appointments to be triaged and discuss treatment options. You will be asked a few Covid 19 related questions prior to your appointment.

Welcome to the practice

May we extend a warm welcome to our practice for all our regular and new patients.

Dental Care

It is estimated that the despite the importance of dental health, half the population do not visit a dentist regularly. Irregular dental treatment often results in more extensive and, consequently, more expensive dental treatment. Regular visits help cut down problems - and the bills!
For more information and appointments please contact us:
Phone:
(020) 8291 4956 or (020) 8699 9673
Fax:
(020) 8291 4956 or (020) 8699 9673
Email:
foresthilldentists@hotmail.com